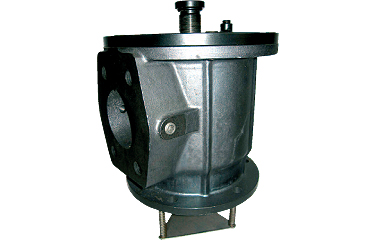 The filters of our SFB series are suitable for use in suction lines of external pumps, with flow rates up to 900 L/min.
Flanged to the tank side underneath the oil level, their pressure loss is maintained at a minimal level.
They are equipped with a particular closing mechanism, the element can be exchanged without having to empty the tank.
As these filters are equipped with an magnetic shaft designed to capture metallic contaminant particles, they will not be supplied with a by-pass valve.
An electrical indicator for the signalling of the closed position of the inlet port and an electrical clogging indicator with settable pressure are available.