Earth Mover Tyre
Removal Equipment


Talon Bead Breaker, 3 Piece Rim w/Large Flange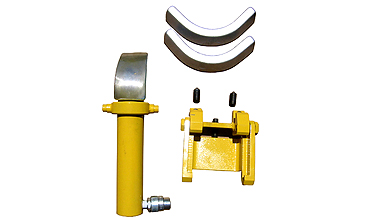 Tyre Bead Breakers - 10109, Talon Bead Breaker.

Specification
> OTR Bead Breaker for heavy duty 3 piece rims that replace standard 5 piece rims.
> Works on both front and back of wheel without dismounting wheel from vehicle.
> Works on all new 3 piece 25" wheel or larger.
> Works on all wheels with CAT "Shur-Lok" safety feature.
> A MUST have tool for all truck tyres.