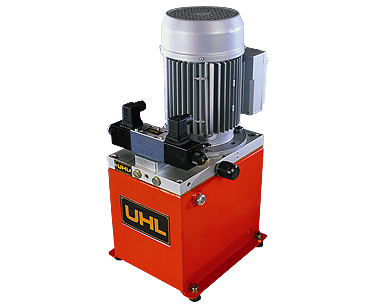 Power packs have a two-stage, radial pump that provides a working pressure of 700Kg/m2 / 10,000 psi.
The first stage allows a quick approach of piston to load and the second stage gives the effective high pressure.
With precision made components, electric power provides improved operation for applications requiring high pressure.
With safety relief valve, factory rated at the maximum working pressure. For a continuous operation, pressure should not exceed 560kg/cm2 / 8.000 psi.