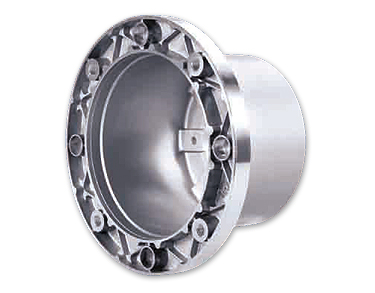 Silenced bellhousing have been developed to reduce the noise of applications. Confronting tests have shown a diminuition of noise level of 5 dB (A).
They create an elastic connection between the electrical motor and the pump: thanks to an inserted ring in oil resistant rubber the distribution of rumors due to vibrations and moving mechanical components is notably reduced.
Thanks to their flexibility, OMT's silenced bellhousings can be used in the single piece version as well as in the composed version, employing the same flanges and the same distance rings as used with our traditional bellhousings.